Pursue photography first for pleasure… and have something to fall back on. (Elliott Erwitt)
Coltiva la fotografia principalmente per piacere… e per avere qualcosa su cui ripiegare. (Elliott Erwitt)
---
Everything is born from the need to create emotions…
I remember the feelings, people, even the smells of those moments that precede every single shot … my personal gallery of memory.
Believe me, however, that what prompted me to create all this is the simple desire to inspire (myself and you)… all the rest does not matter…
Simone Scotto
I was born in Ardenza (LI), Tuscany, in 1970, if you want to know more: please email me…
…and Thank U 4 being here!
---
Tutto nasce dal bisogno di creare emozioni…
Ricordo le sensazioni, la gente, persino gli odori di quei momenti che preludono ogni singolo scatto… la mia personale galleria della memoria.
Comunque credetemi, l'unico scopo che mi ha spinto a creare tutto questo, è stato il semplice di inspirare (me stesso e voi)… tutto il resto non conta…
Simone Scotto
Sono nato ad Ardenza (LI), Toscana, nel 1970, se volete sapere di più: contattatemi…
…e Grazie per essere qui!
---
…if you want to make your skills grow, all these masters of photography have inspired my work:
---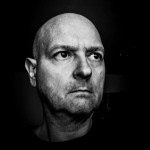 La pazzia è la nostra naturale protezione al dolore ed alla sofferenza ed è "normale" quanto la sanità…
Viviamo in un eterno bilico dove disciplina e rigore sono la nostra unica asta di equilibrio.